Profile - Beverley Ham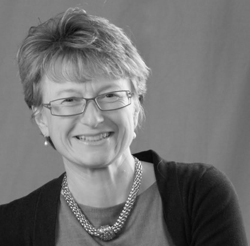 My career started in 1983 as a Commercial Mortgage Credit Underwriter with a leading insurance company in Bristol; a position that I held for 7 years. My role was to assess risk and apply appropriate lending terms for a wide range of corporate borrowers. This training has been invaluable in helping me assess very quickly the viability of a given project.
In 1990 I joined Blacktower, a well known and highly regarded firm of IFAs in Surrey, where I set up and ran a team offering independent commercial property funding solutions for clients regardless of their size. Blacktower built an enviable reputation within the commercial and residential property market. In 2004 I won both Best Commercial Mortgage Adviser and Overall Best Mortgage Adviser across all categories by the FT's Financial Adviser publication. Blacktower Financial Advisers was shortlisted (each year between 2009 and 2014) by Business Moneyfacts Awards as Commercial Mortgage Intermediary of the Year, coming 3rd on two occasions, 2nd on three occasions and winning this coveted title in 2010. An achievement that I'm extremely proud of.
I established Building Funding Solutions in 2014 to be a specialist boutique consultancy, committed to providing my personal expertise to experienced property investors and developers. I have always enjoyed this area of the market and am able to offer each client a truly hand held service from start to finish.
I have been described by many as a workaholic with a good sense of humour and I look forward to sharing this mix with you as I build your funding solution!