Welcome to Building Funding Solutions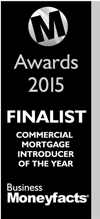 Obtaining the right funding is certainly not child's play with lending terms being key to the success and financial viability of your property venture. Since the 'credit crunch' obtaining market competitive terms is far more difficult, and many clients we see have been disappointed and frustrated with the attitude of lenders, who have previously supported them. Even the most experienced investor or developer is unlikely to know the numerous new lenders and funds that have entered this market over the last few years, yet alone their lending criteria.
That's where Building Funding Solutions can help you and your business. We specialise in providing a quality and truly independent funding service for established property investors and developers, with borrowing requirements in excess of £1m. Whether you're looking to secure senior debt, mezzanine finance, stretch senior or gain access to private equity we have established strong relationships with the key funding sources and ready access to decision makers.
Once we have established with you your needs and objectives we independently research the entire market. We make a professional presentation of your project and funding requirements to lenders selected from our extensive contacts. We work for you, as our client, to ensure that swift and clear decisions are made and you can progress in complete confidence, knowing that competitive terms have been sourced.
Let Building Funding Solutions deliver for you...